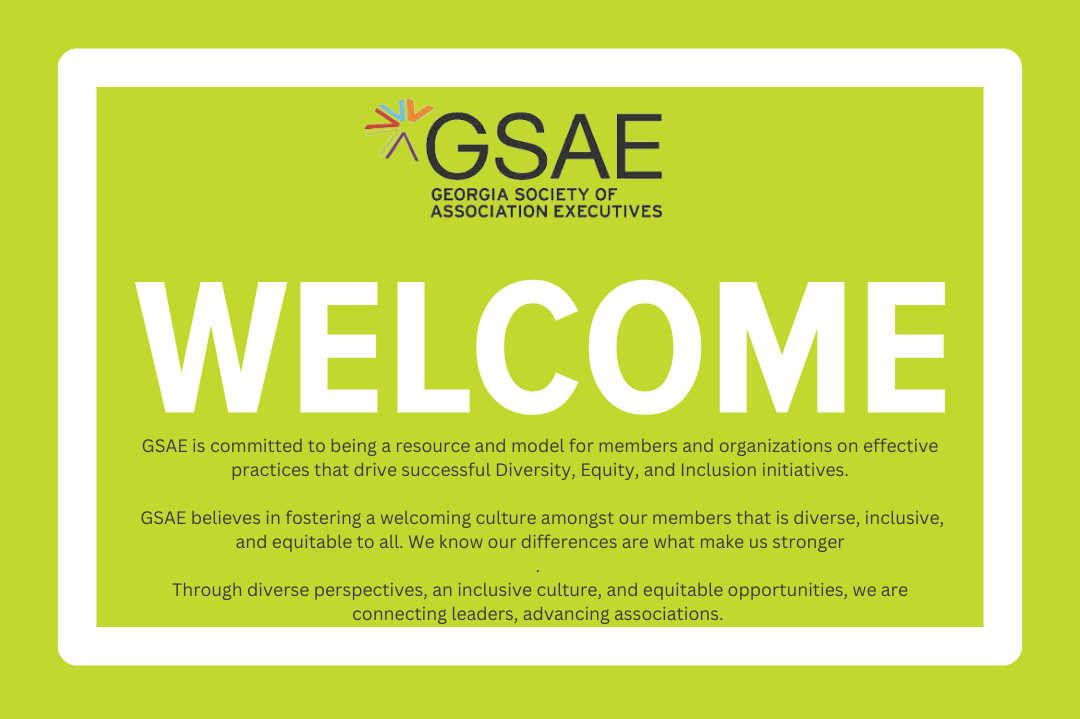 our mission statement
GSAE's mission is to advance the profession of association management and to enhance the professionalism of association executives.
---
our focus
Creating meaningful and diverse opportunities that allow members to connect with each other.
---
our position
GSAE is the best place for Georgia-based association professionals and suppliers to form meaningful connections with peers.
---
our promise
GSAE's supportive community and excellent resources help members at all levels maximize their potential.
---
our core values
GSAE is committed to professionalism, community, leadership and innovation. These values define who we are, what we stand for, and why we exist.
---
important stuff you may want to see
---
legalese
The Georgia Society of Association Executives, Inc. is incorporated in the state of Georgia as a nonprofit organization and is exempt from federal income tax under section 501(c) (6) of the Internal Revenue Code. Dues paid to GSAE are not tax-deductible as a charitable contribution, but may be deducted as ordinary and necessary business expenses. No portion of dues to GSAE is subject to non-deductibility because of lobbying. GSAE FEIN #58-1344340.
---
gsae's antitrust policy statement
Adopted September, 2004 by the GSAE Board of Directors
It is the policy of the Georgia Society of Association Executives to comply fully with antitrust laws, both federal and state, and to avoid all conduct which is unlawful, or which may give the appearance of being in conflict with such laws. Click here for a definition of the Clayton and Sherman Antitrust Acts.