In-person registration has reached capacity for this program. 
Due to the nature of the event, GSAE will not livestream or record, though we will provide handouts after the event. Questions? Please contact Jennie.
We take your health and safety seriously. While we hope to gather up to 55 members in person, we encourage you to ascertain your own comfort level for an in person event, masked and distanced, under these circumstances.
Community spread is real. Our friends at Georgia Tech have created a risk-assessment tool we think is top-notch. Please use it to help in your decision-making.
Hyatt's Global Care & Cleanliness Commitment includes earning their GBAC STAR

TM

Accreditation and guests can expect to see enhanced procedures, which may include: face covering requirements, various ways to reduce contact throughout the hotel, social distancing measures within public spaces and procedures based on local authorities' guidance and/or advice. Note: The Hyatt Regency Atlanta Perimeter at Villa Christina has a mask mandate.

Luncheon rounds will be set for a max of 3-4 attendees.

Food and beverage service will adhere to the Governor's orders (recently extended).

Parking information coming soon.
Keynote Speaker: Dr. Roger Tutterow
Roger Tutterow, Ph.D. is Professor of Economics at Kennesaw State University where he holds the Henssler Financial Endowed Chair. In addition, he serves as Director of the Econometric Center, an applied research center housed in KSU's Coles College of Business. In addition to his work in academia, Dr. Tutterow has served as a consultant on financial economics and statistical modeling for corporate clients ranging from Fortune 500 companies to closely held businesses. He has provided expert testimony on economic, financial and statistical matters in state and federal court, before the Georgia General Assembly and before the Georgia Public Service Commission. Dr. Tutterow served on the Council of Economic Advisors, under Georgia Governors Sonny Perdue, Nathan Deal and Brian Kemp. In 2010, he was named to the Special Council on Tax Reform and Fairness for Georgians, which conducted a comprehensive review of Georgia's Tax Code.
Schedule: 
11:30 am - 12:00 pm - Networking Reception 
12:00 pm - 1:30 pm - Luncheon 
Cost:
GSAE Member - $39 ($49 after April 16)
Guests - $49 ($59 after April 16)
thank you to our sponsor: explore brookhaven

thank you to our host: hyatt regency atlanta perimeter at villa christina
Directions (Google Maps)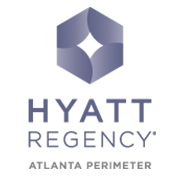 thank you to our av sponsor: orchestrated audiovisual & production services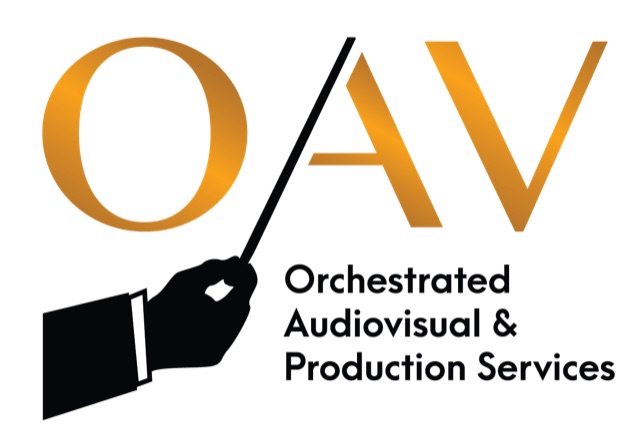 GSAE is a CAE Approved Provider

GSAE is a CAE Approved Provider. This program meets the requirements for fulfilling the professional development requirements to earn or maintain the Certified Association Executive credential. Every program that we offer which qualifies for CAE credit will clearly identify the number of CAE credits granted for full participation, and we will maintain records of your participation in accord with CAE policies. For more information about the CAE credential or Approved Provider program, please visit www.asaecenter.org/cae. As a CAE Approved Provider educational program related to the CAE exam content outline, this luncheon program may be applied for 1 credit toward your CAE application or renewal of professional development requirements.
Note: This program is not endorsed, accredited, or affiliated with ASAE or the CAE program. Applicants may use any program that meets eligibility requirements in the specific time frame towards the exam application or renewal. There are no specific individual courses required as part of the applications – selection of eligible education is up to the applicant based on his/her needs. 
Acknowledgement of Enhanced Safety and Health Measures: 
Registration and attendance at, or participation in, GSAE's in person events constitutes an agreement by the registrant to abide by GSAE's and the host property's efforts to comply with current CDC recommendations (and state of Georgia requirements) and to engage in certain health-and-safety-beneficial conduct while attending the event as requested by GSAE (e.g., wearing a mask, engaging in appropriate physical distancing, not attending the event if feeling sick or showing certain symptoms). Thanks to GSAE speaker and attorney Jeff Tenenbaum, Esq. who shared a helpful article regarding attendee waivers. 
Consent for Use of Photographic Images
Registration and attendance at, or participation in, GSAE meetings and other activities constitutes an agreement by the registrant to GSAE's use and distribution (now and in the future) of the registrant or attendee's image or voice in photographs, videotapes, electronic reproductions and audiotapes of such events and activities.
Cancellation Policy
Your cancellation request must have been made in writing and received by GSAE at least 4 working days prior to date of event via fax (404) 577-7870 or e-mail ([email protected]). Replacement registrants are welcome. Refunds will only be given in cases where the above guidelines are followed. If you do not attend the luncheon and do not cancel your registration or submit a replacement, you will be billed after the meeting.